Oytun Orgül is a freelance director of photography and lighting cameraman based in Istanbul with a BA degree in Film and Television.
He has been working in the film and television industry since 2003 and has contributed to filming projects both in Turkey and around the world for multiple national and international production companies and television channels. The projects he took part in as a director of photography or camera operator have been broadcasted in various international platforms such as National Geographic, BBC, and CNBC. His work has also been screened in film festivals around the world.
Orgül has filmed for several projects in difficult mountainous and other natural environments such as Antarctica, Pamir Mountains and the Himalayas. In addition to filming on land, he does aerial and underwater filming and has filmed in various regions around Turkey with a paramotor and, since 2011, has moved on to doing underwater videography.
In 2011 he was chosen for Sony's Independent Certified Expert (ICE) program which brings successful media professionals from Europe together. As part of the program, he gets training in new camera models as well as presenting masterclasses and giving training on cameras and video technologies.
An avid photographer since 2002, some of his photographs, along with his articles, have been published in books and magazines, nationally as well as internationally.
Oytun Orgül is a member of the Cinematographers Association of Turkey and Union of Film and Television.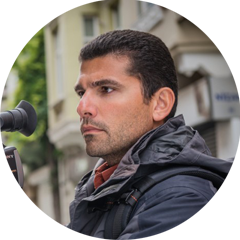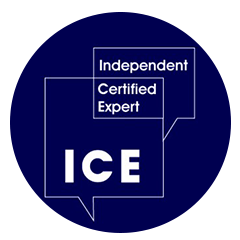 Tarmak Films, UK
Al Jazeera International, UK
Lion Television, UK
Firefilms, UK
Anglo Filming, UK
ORTV International, UK
WAG TV, UK
Rockhopper TV, UK
BBC, UK
ShootMedia, UK
Twofour Digital, UK
Tailored Media, UK
Blink Films, UK
FleishmanHillard Fishburn, UK
Reuters Plus, UK
Hungry Gap Productions, UK
Made in London Media, UK
Fulwell 73, UK
Vox Pops International, UK
Lonelyleap, UK
Something Media Limited, UK
Noon Films, UK
The Economist Films, UK
RadicalMedia, UK
In Focus Productions, UK
Across the Pond, UK
InEvidence, UK
Windfall Films, UK
Mallinson Sadler Productions, UK
Duck Productions, UK
The Moment, UK
TBD Media, UK
67 Pall Mall TV, UK
Financial Times, UK
The Vision Network, UK
Volant Media, UK
Brook Lapping, UK
Voltage TV Productions, UK
Special Treats, UK
Compass Light Productions, USA
Eyes of the World Productions, USA
EFX Media, USA
Providence Pictures, USA
Doctors of the Dark Side Prod., USA
Blink Media Inc., USA
Scripps, USA
Present Medium Productions, USA
Shutterstock Custom, Canada
Mmpro, Germany
Tiva Video Agency, Germany
Keystone Films, France
Wamip Films, France
Rushmix, France
Top Secret TV, Russia
Zenit Arti Audiovisive, Italy
Maximum Stage, Italy
Flickering Wall, Netherlands
United, Netherlands
Faber Audiovisiuals, Netherlands
Kro-Ncrv, Netherlands
Makmende Media, Netherlands
Hillview, Belgium
Adı Mayer Films, Austria
Atman Audiovisual, Spain
Films-Up Production, Spain
NHK, Japan
TV Tokyo, Japan
TBS, Japan
Crea5, Japan
FTV India, India
AHB Films, Republic of South Africa
Green Apple Productions, Lebanon
Clap Productions, Lebanon
Display AV, Argentina
Haberci Productions
Case Productions
AZ Celtic Films
Companies & Organizations
Amnesty International
United Nations
Pearson Education
Sony
Siemens
Google
Volkswagen
Novell
Australian National University
Class 1-World Powerboat Championship
Turkish Radio and Television (TRT)
BBDO Turkey
Red Bull
Procter & Gamble
Timothy Oulton
SALT
METU N.C.C.
TV Trip, The Hotel Videoguide
Mediterranean Conservation Society
MESA Constructions
Istanbul Bilgi University Studios